Health and Condition Consultation
If you are worried about your tree's structural integrity, health, condition, life expectancy, falling or overhanging limbs or something else that just doesn't look quite right, a detailed tree inspection via consultation with one of our Consulting Arborists will help ease your mind. Our consultation will identify key issues or concerns in relation to your tree, giving you verbal advice in an easy-to-understand manner.
Our goal is to provide objective and impartial information regarding your tree and tree issues. We charge for this advice in part to cover costs of ongoing education for our consulting arborists to ensure you are getting the most update information available.
If the trees condition indicates that an aerial inspection would be beneficial then we have climbing consulting Arborist that can climb and inspect your tree and give you a full report on the findings.
Need something in writing?
We can provide either brief field notes to outline the basic details of your tree/s and situation or alternatively a full tree report formatted and referenced to be utilised for engagement with third parties (such as ACAT, Tree Protection Unit, ACTPLA or Body Corporate Committees).
The consultant will be a member of Arboriculture Australia and bound by the Code of Ethics of the Association.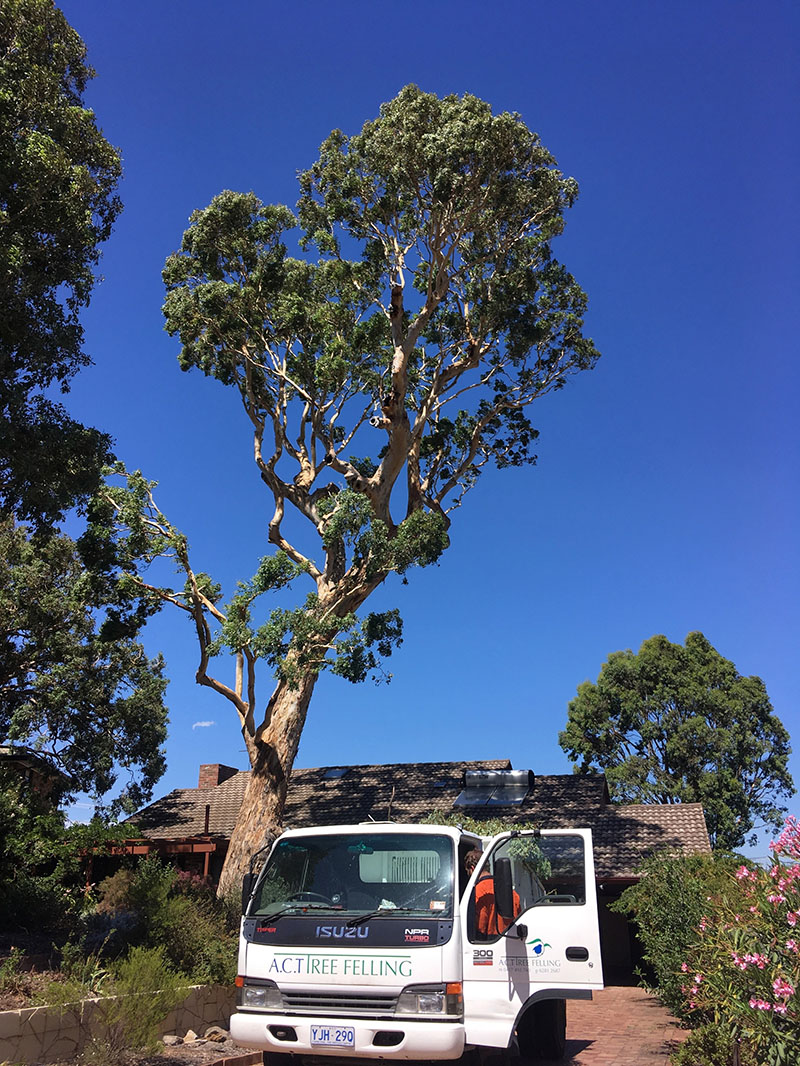 Tree Risk Assessment
Are you concerned about the safety of your family or property due to large trees in proximity? There is often an exaggerated view of the risk associated with trees, but it takes a trained professional to inspect and assess that risk.
We have Diploma level consulting arborists qualified in both international recognised platforms for Tree Risk Assessment.
This means we can visit your property inspect the tree/s and give you a verified Risk Assessment, we are happy to undertake this verbally or can provide full reports. These assessments can include any remedial action that could reduce the associate risk, but more importantly no work will be specified if the assessment does not warrant it!
QTRA (Quantified Tree Risk Assessment) - Find out more
TRAQ (Tree Risk Assessment Qualification). - Find out more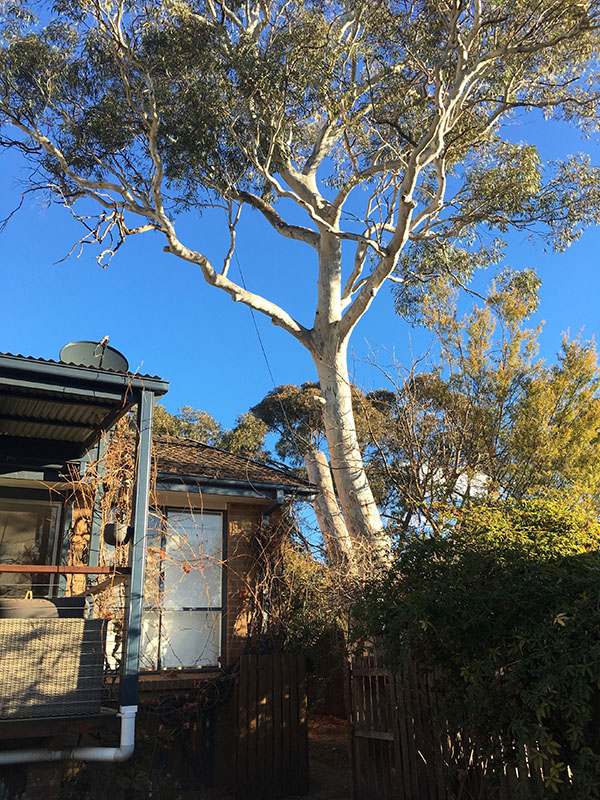 Tree Management Plans (Development Sites)
If you are planning to build, excavate or develop in the vicinity of trees that are deemed regulated by ACT Tree Protection Act 2005. (Over 12m in height, over 12m canopy spread or more than 1.5m in circumference at 1m above natural ground level) or any tree on neighbouring property then you need to comply with AS 4970 (Australian Standard for Protection of trees on development sites).
This requires firstly a Preliminary Tree Assessment to assist in assessing which trees require protection or removal and then a Tree MAnagement Plan (TMP) to sufficiently protect the tree/s and their root plates during construction and ensure you have a viable specimen at the project completion.
It is important to note that whilst we compile comprehensive reports with Tree Management Plans to assist with your development plan. It is the Tree Protection Unit that will decide on which works will be approved, meaning that sometimes there needs to be compromises made to achieve a feasible result.
The first stage in this process is an onsite consultation with our Arborist to establish your needs and a plan to address those needs.
We can provide these reports to suit a wide range of clients and needs and although the TMP is best developed early on in the process we have experience if remedial plans if required.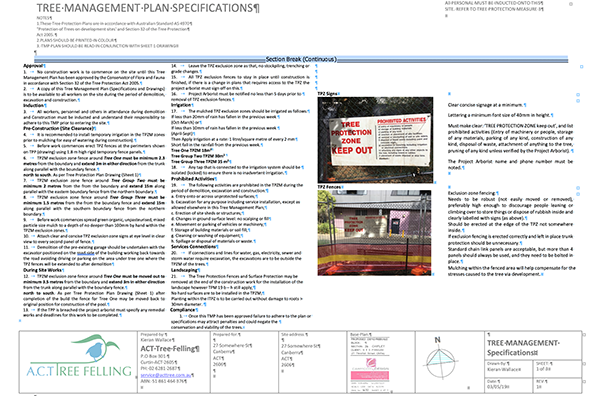 Tree Root Damange
There are often cases of tree roots in pipes or discussion of root damage to infrastructure (buildings, paths, driveways etc), we have a lot of experience in assisting people dealing with these issues and can provide clear consultation and reports on the situation.
Often if you are unsure of what you actually need, we can specify this in an initial onsite consultation.
From there we can give you clear information on the likelihood of damage and/or possible outcomes and any suggest works required.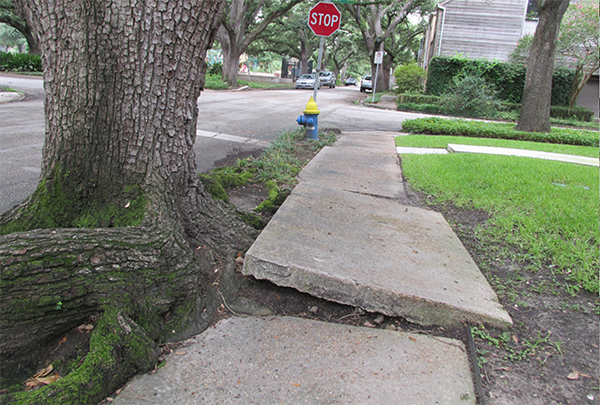 Disease Identification and Treatment
Is there something wrong with your tree, does it not look like it usually does (less flowers, holes in the leaves, fungus)? Our expert Arborist can come to you and inspect, diagnose and if necessary, treat your trees.
There are a huge range of pests and diseases that affect trees, some are easily identifiable by homeowners, others need expert investigation.
When you notice something, it is often better to act with early intervention, it may be as simple as drought stress which if caught early enough is a relatively easy fix or it may be more complex.
Our goal is to arm you with some knowledge to understand your trees and the issues that they face. Often being an urban tree is a hard life and we need to give them some extra care to maintain them long term.
Treatment can be a simple as mulch and water or much more complex requiring spraying or injecting, rest assured we will present you with options so you can make an informed decision before moving forward.
Our expert consulting Arborist are well experienced identifying and development pest or disease management programs. They are qualified to a Diploma in Arboriculture level (AQF5), so you know you're getting the best advice available.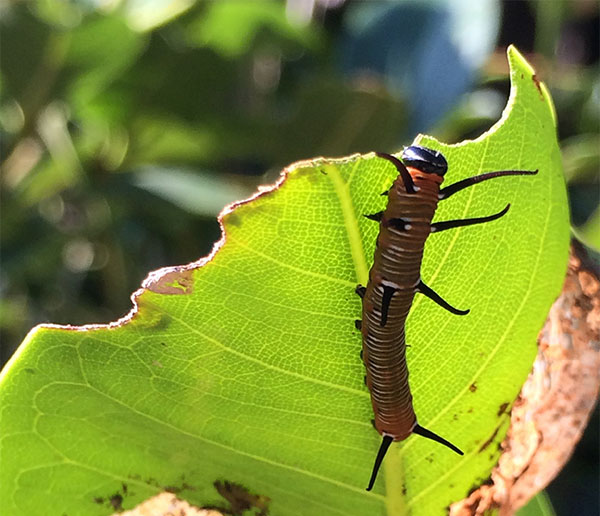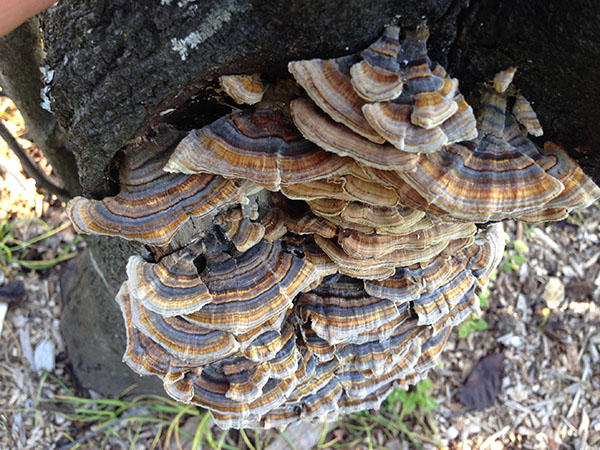 Elm Leaf Beetle Treatment
The leaf chewing beetle, Pyrrhalta luteola also known as Elm Leaf Beetle has been present in the Canberra Region for many years now, although more recently we have seen a downturn in the amount of damage to Elms, there is still often a need to treat your specimen trees to sustain them.
The symptoms of infestation are:
Chewing holes in the leaves in October
Browning of the leaves that becomes more obvious from December through to April. A closer look at the leaves reveals that the surface has been chewed off.
In heavy infestation the browning is followed by leaf drop. Severely infested trees are often removed after years of gradual decline unless early detection and treatment is implemented
Treatment Options:
Treatment via stem injection for elm leaf beetle is best done in November when the tree is in full leaf. This maximises the uptake of the chemical (imidacloprid) and minimises the damage done by the beetle.
Treatment is also possible by soil injecting in early September so emerging leaves take up the chemical, however this form of treatment can have an effect on the soil flora surrounding the tree.
It is important to note, whichever treatment option is chosen, there will still be chewing damage before the beetles die from ingesting the poison.
Elm leaf beetles are a particularly damaging pest because all stages (larvae, instars and beetles) feed on the leaves often with multiple generations in one year.