Large scale civil works projects take a significant amount of logistical planning, compliance and training to undertake safely and efficiently.
The removal of trees or site clearance is often one of the first tasks to be undertake on commercial sites therefore we understand it is imperative this is undertaken effectively as a cohesive part of the trades team to ensure other trades can get on site to initiate the site preparation and build.
Site Inspections
We understand that timeliness is often of the upmost importance with commercial works we have consultants able meet on site, inspect the site with a representative or to work from provided plans to provide an accurate estimation with options as desired.
We are happy to provide clear starts dates (ranging from immediately into the future).
Once we have agreed on scope and quotes are accepted, we can supply our compliance package to meet your site needs.
Compliance
Safety is the most important consideration on most job sites, along with completing the required works.
Our separate Company and Personnel Compliance packages are pre prepared and up to date with all relevant evidence of safe operation procedures ranging from:
SWMS detailed for all high-risk activities
WHS plan for our business lay out our procedures to management our workers Health and safety.
LICENSES; White Card, Asbestos Awareness, Chainsaw, Chipper operations, Arboricultural Certifications, Evo Energy Qualifications, Arboriculture Australia Licenses and more.
We are more than happy to provide a specialised compliance package to ensure your OHS site needs are met.
Equipment
We are one of the oldest established Tree Companies in Canberra, that has given us 40 years to invest in the best equipment available, with multiple Trucks, Chippers, wood loaders and stump grinders we are able to complete work in a very efficient manner.
Our equipment is regularly serviced, and daily checks are undertaken with records kept so we know we can rely on our equipment and you can rely on us.
Staff and Task Commpletion
Our staff all hold White Cards and Asbestos awareness certification along with extensive experience in large scale works, this along us to plan highly effective work plans to maximise efficiency and maintain a high level of safety whilst onsite.
All of our recent large scale projects have been completed well within the estimated timeframes allowing the lead contractor to procedure ahead of schedule.
Recently Completed Civil Works
August- September 2019 Transgrid/Zinfra site Holt Canberra
Large scale site clearance (120+ large trees) to create electrical easement for new substation and HV transmission lines including working closely with onsite environmental officer to create and install supplementary habitat hollows and boxes in trees adjacent to those removed.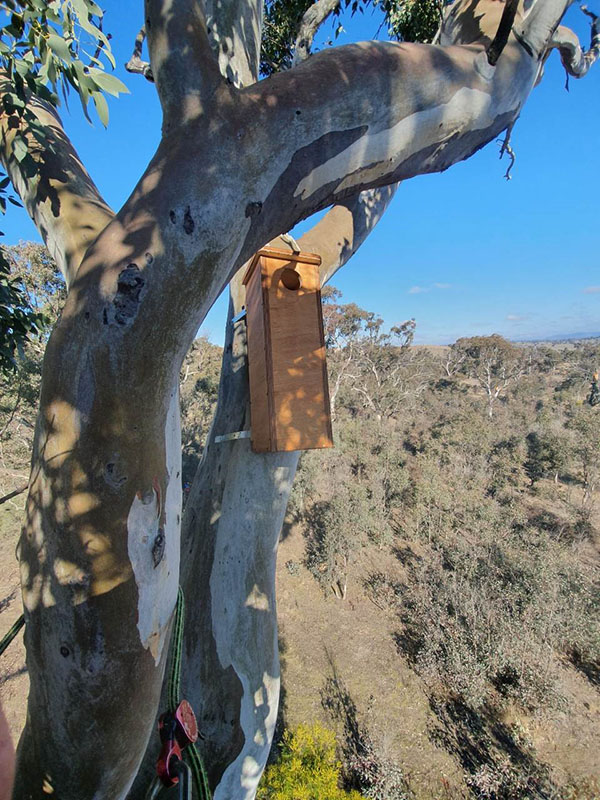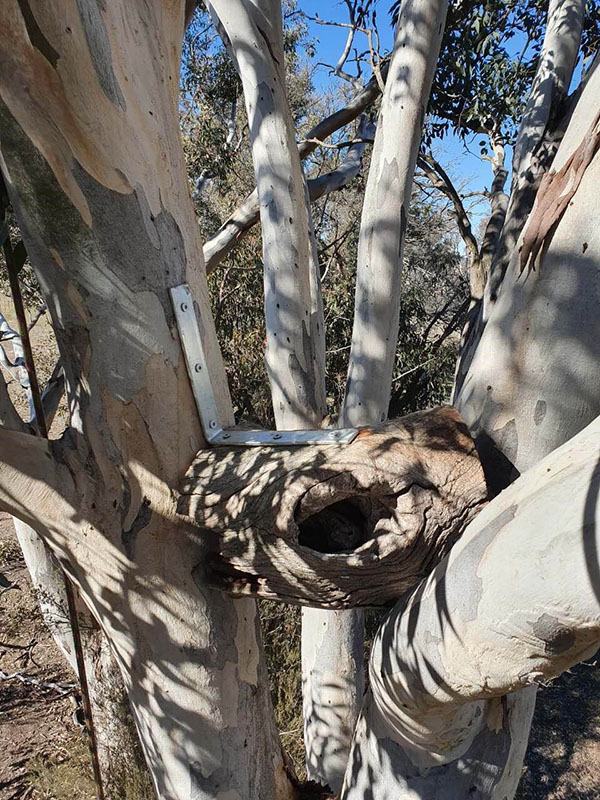 January 2019 Kane Construction, Duntroon Canberra
Site clearance (60 Trees) and remedial pruning of adjacent trees for a future health facility. On site consultation to enable excavations to be undertaken and compliant with an implemented Tree Management Plan (TMP)
July 2018 Hindmarsh Construction ANU Canberra
Site Clearance of 80 large trees adjacent to pre-exisiting buildings and compliance with NCA Tree Management Plan to allow for development of the new Research School of Physics and Engineering off Parkes Way. Ongoing remediation throughout the job as plan variance occurs.